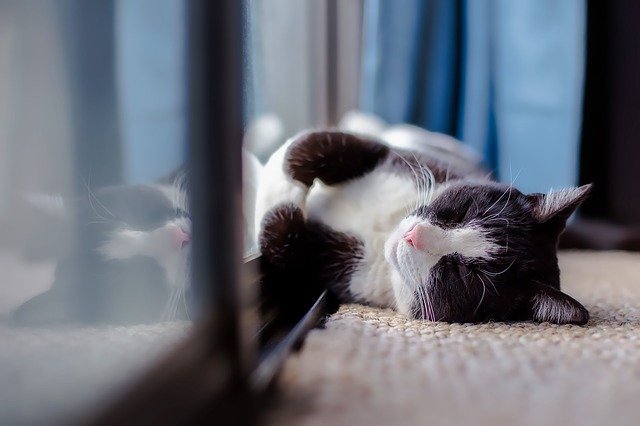 Who'll Be Pet Sitting Your Cat During Coronavirus?
So you need someone professional and clean pet sitting your cat during coronavirus and you've got to get on the road and leave your cat or cats behind. This can be terrifying! Good news though, I already have procedures in place to handle emergency bookings. They're very similar to how I'll handle intake of new clients during and after this pandemic, especially as life returns to normal. You can relax, I'll be there, and you can put your mind to more pressing matters.
Consultation
First off, to ease coronavirus risk, we can do a full consultation on the phone and we never have to meet in person until after this is all over. Use this opportunity to tell me where the food, litter and alarm panel are in my pet sitting software. I use the secure and client-friendly Time To Pet, where you'll have your own private account. I won't need to see your house in advance, because we're cat people. I'm pretty sure you'll have a bag of bags somewhere that I can scoop litter into, because everyone does. You'll probably keep your cleaning supplies under the sink, because everyone does that, too. We can talk about all that on the phone, and you can add that to your account.
The Little Details Are Most Important
During this consultation, you can tell me how Mac isn't sure about wand toys and that if I can't find Emma, she likes to nap under the Christmas cactus in your office. There's no rush to get off the phone, everything you tell me is important to you, so it's important to me. I'll vicariously get to know your cats, and to be able to provide excellent care for them. The app makes it simple to request your services through your account, and add, cancel or change them at any time.
We Don't Even Have To Meet For Keys
When you leave, you can leave your key in a lockbox, and hang it on your door, railing or water spigot on the side of your house. I'll let myself in. I'm alarm friendly, and have experience with dozens of types.. plus I know the difference between Stay and Away. All the better for pet sitting your cat during coronavirus!
I'll be coming in quietly, letting them know I'm there by calling their names. I'll give them all the love and attention you normally would, and when I leave, you'll get happy kitty pictures and maybe a great video too. For your safety, the safety of other clients, and myself, I wear gloves and follow multiple sanitary procedures to prevent coronavirus cross contamination. So breathe easy, I've got this. Check out my reviews and you'll see, I'm trustworthy, and I'll treat your cats like the royalty they are!
Sign up here and I'll be on my way!