Can A House Sitter Take Care of Your Cat?
Saw an ad for a house sitter company today that said the best pet sitters work for free. What? LOL I shudder to think what representation of the population would  be showing up at your door.
In case you were worried: The best pet sitters are also trusted house sitters, so you never need to employ more than one company when you have pets – and you certainly shouldn't hire anyone who says they'll take care of your precious fur-family for free.
A Pet Sitter Can Take Care of Your House
While pet sitters are rarely home repair specialists, we do take the time to inspect strange noises, smells and temperature anomalies. We can easily explain to you what we've found because we're in so many homes that we know what's unusual. Air conditioning on the fritz? We're on it.  Flood in the garage? No problem. Cat sick? Yeah, we definitely got that. House sitter recognizing Fluffy is sick? A definite maybe, leaning towards an unlikely.
This Cat Sitter Can Take Care of Your Cat and Your House
I'm a nearly lifelong resident of Hampton Roads, and I come equipped with a decently padded Rolodex of contacts – veterinarians, pet product suppliers and even air conditioning specialists who won't take advantage of you. I have been known to use my Amazon Prime Now account liberally to help out home owners who've forgotten necessities in the flurry of packing. In my software is a section for clients to leave emergency contact information. Having a local friend or relative who can make tough or expensive home repair decisions for you is a must. This is just a small part of the all around house and cat sitting service I offer.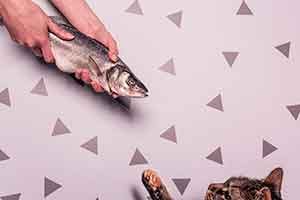 There's a lot to think about when you're hiring a stranger to come into your house to care for your cats. Whether or not they understand cats should be the last thing on your mind!